LANXESS, a leading supplier of Performance Polymers, Advanced Intermediates
& Performance Chemicals

At Plastindia 2009, LANXESS India Private Limited will present a comprehensive range of Semi-crystalline products, Inorganic pigments and Rhein Chemie products. The range includes premium products which reconcile cost effectiveness with environmental protection.


Semi-Crystalline Products


Comprises of poylamides and polyesters and owes its market importance to its know-how in the field of compounding, its products and applications development. Durethan® (Polyamide 6, 66 and PI) and Pocan ® (PBT) are the trade names for our range of engineering thermoplastics and polybutylene terephthalate (PBT) resepctively.
Application: - Automobiles, electricals, electronics and other sectors.
Inorganics Pigments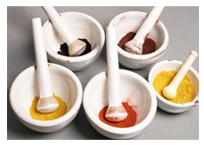 The high-quality and environmental-friendly pigments from Iron oxide pigments are the most widely used inorganic pigments. Synthetic iron oxide pigments are UV stable pigments with narrow specification, better dispersibility in plastic masterbatches with higher tinting strength and higher heat stability without colour shift during processing and molding. Inorganic color pigments from LANXESS are marketed under the names Bayferrox® and Colortherm®.

Application: - Colorants for concrete, roof tiles, coatings, plastics and paper, as well as special applications such as toners.
Rhein Chemie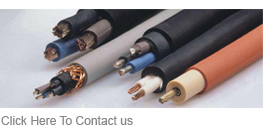 Rhein Chemie, a LANXESS Company, manufactures additives and specialty products for the rubber, plastics and polyurethane, and lubricant oil industries. The company supplies a variety of additives for plastics and polyurethane systems including surfactants, catalysts, crosslinkers, anti-hydrolysis agents, combustion modifiers, flushing agents, UV stabilizers, retardants and blowing agents.

Application: - Construction materials, appliances and automobiles.

Visit us at Plastindia 2009 at Hangar No.: ODH7 Stall No.: FYR4
LANXESS India Private Limited, Kolshet Road,
Thane (W), Maharashtra – 400 607.
Tel.: +91 22 2172 9200 Fax: +91 22 2545 5071
Website: www.lanxess.in