Attention Designers & manufacturers of components and finished products
international


plastics Design


competition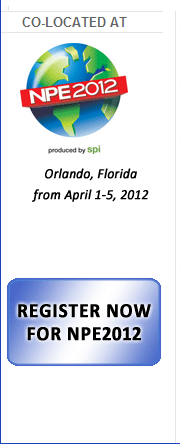 Give your design the global exposure it deserves!
Display your most innovative achievements before 50,000+ plastics professionals at NPE2012!
Open to any product, any end-use market, any country
Truly a global competition at the world's largest plastics showcase and technology exchange
Categories include
Product categories such as medical, packaging, consumer electronics, housewares and more!
Innovative designs incorporating emerging technologies or sustainable parts/processes
Special awards from leading industry publications
Plus, a People's Choice Award (more than 10,000 votes cast during last competition)!
Entrants will also receive extensive pre, onsite & post show press coverage that is unparalleled for the industry.