Masterbatches Manufacturer



Universal Colorant Company is an organization with an advance vision, manufacturing Masterbatch (for plastics & rubber), Predisposed (dust less) pigment, Universal Color Concentrates, Polymer base master batches, additive master batches. The Company started manufacturing activity in 1989 under the brand name "UNICOL" MASTERBATCH, "UNICOL – PC".
We offer polymer base Master Batch. The base polymer may be LDPE/LLDPE/PVC. We offer food grade concentrate. We have matched more than 2000 shades in our lab. We have state-of-the-art facilities in our colour matching laboratory, which enables us to develop colors as per the choice of our customers. We offer Polymer base master batch for LDPE, HDPE, LLDPE, MDPE, PP, TPE, HIPS. We also offer PVC Master Batch for PVC Profiles, Sheets And other PVC Products.



White Masterbatch
It provides whiteness, brightness and opacity to the final product. Our range of white master batches is based on superior quality titanium dioxide. The titanium dioxide, which we use, is selected on the basis of its excellent properties such as undertone, color and opacifying / tinting strength. It has a unique surface treatment that offers good dispersion in plastics and has negligible effect on rheological properties of a polymer. Our white master batches are unique in a way that they contain specialty additives, which makes the resin compatible with titanium pigment. It also makes the resin to flow so that it gets dispersed properly. We supply these master batches in different varieties, which depends on the percentage of titanium dioxide and tone required i.e. egg tone, bluish tone, violet tone etc. It also depends on the end use application and processing techniques. We manufacture white master batches containing Titanium Dioxide up to 75% content in them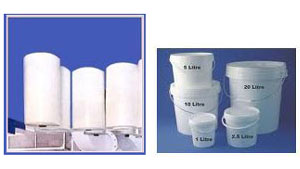 Black Master Batches
Our different grades of black master batches have been developed based on end use requirements such as jet ness, protection from UV, conductivity etc. We use specialty additives and processing aids, which causes carbon black to get easily and uniformly dispersed in carrier resin. Thus it gives optimum performance in the final applications. We manufacture carbon black master batches containing up to 50 % carbon black content in them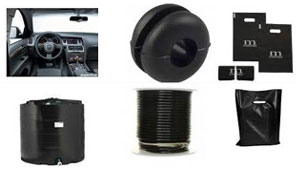 Color Masterbatch
Available in different varieties of about 2000 different shades to meet different industrial requirements. Manufactured with virgin raw materials and the processing is done on the latest machinery leading to high quality products. We have every detail of the compositions of master batches and processing conditions in our records. This facilitates us to replicate / reproduce the same master batches at anytime in future without any deviation in colour shades or other properties. We use international quality pigments with superior functions such as high thermal stability, colour consistency in every lot and excellent light fastness. Our color master batches are highly suitable in varied industrial applications including manufacturing of mono/multi layer film, Woven Sacks, injection moulding, rotomoulding, blow moulding, HDPE pipe, wires and cables etc. We are matching the colors as per the PANTONE and RAL shade cards.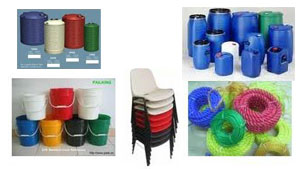 Additive Masterbatches
We offer a range of superior quality additive master batches. Our range of additive master batches include:
UV Masterbatches
Offers weather ability characteristics to molded items for outdoor applications, irrigation pipes, automobile components, crates, films, rotomoulded tanks, garden chairs etc.
Antiblock Masterbatches
Primarily used in mono / multilayer blown film for flexible packaging. These are based on the combination of highly pure and ultra refined silica and amide additives. It counter acts the tendency of extruded films in sticking together and helps in improving the opening characteristics of films/bags.
Antioxidant Masterbatches
We have designed these master batches on the basis of statically hindered phenolic antioxidants properly dispersed in poly-olefin carrier. These master batches are highly suitable for pipes and profiles, films, injection molded parts, blow molded items, rotomoulded tanks, etc.
Silicone Masterbatches
Basically used in HDPE optical fiber ducts as they produce lubricity, reduce coefficient of friction and improve abrasion resistance
Slip Masterbatches
Ensures superior handling properties in automotive packaging application and also doesn't affect the sealing and printing properties. These are mainly used in mono / multilayer films etc.
Polymer Processing Aid Masterbatches
Help in improving the processing of poly-olefins (LLDPE, HDPE etc) and particularly in blown film extrusion. The other benefits are removal of die lines, melt fracture, back pressure and increase in gloss and output. Used in blow molded items to improve the output and gloss on the surface.
Clarifying / Nucleating Masterbatch
Reduces haze and increases the transparency of the injection molded items based on LDPE and PP polymers by creating large number of nucleation sites in the polymer
Optical Brightener (OB) Masterbatches
Optical Brightener is based on bisbenzoxazole type organic derivative dispersed in poly-olefin polymer. These master batches are added in polymers to reduce yellowing, improved whiteness, and to enhance the brightness of a product. These master batches function by absorbing the ultraviolet radiation and re-emitting the blue light.
Special Effects Masterbatches
Include:
Metallic Masterbatches
Pearlescent Masterbatches
Fluorescent Masterbatches
Marble & Granite Masterbatches
PET Masterbatch
Rubber Concentrate
Rubber Concentrate: UNICOL – RC
Suitable for rubber industries i.e. for rubber rollers, Shoe Industries. Available in different color pellets
Color Concentrate : UNICOL – CC
• Unicol color Concentrate is the polymer less master batch
• It cuts your cost, as Unicol – color concentrate contains high pigment loading from 40 % to 85 % depending on color and final application. So by adding 50 % to 80 % colorant than polymer base master batch. This is how you can save a considerable amount of your present color cost
• We do custom match at our lab faster than others
• Our color concentrate can be utilized for polyolefin, Engineering Polymers like –PE, PP, GPPS, HIPS, PET, PC, PC, ABS, SAN, NYLON, PBT, TPE, TPU, TPR etc.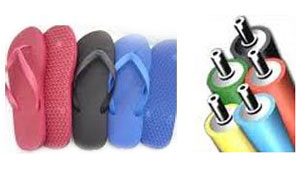 Pre Dispersed (Dust Less) Pigments: UNICOL – PDP
• "Unicol" Pre Dispersed Pigments are available in Encapsulated Dustless powder form / prills / pellet forms
• No fear of cross contamination as it has any more air born
• Consistency in color strength and shade.
• We prefer the pigments of the same source from where you procure, hence no need to change your present standard purchase source
• Now no more painful and troublesome process of milling / Grinding of pigment as we take pigment to its elemental particle size and making it free from air and moisture than after we encapsulate it with help of dispersion aids
• It works like liquid master batch, as it touches to 90`C which is its melting point
• It can be directly mixed at Compounding stage in mixer or extruder without the sacrifice of dispersion quality.