LANXESS India Private Limited is a leader in specialty chemicals with 2007 sales of EUR 6.61 billion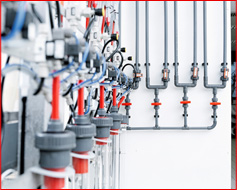 and around 15,000 employees in 21 countries. The company is represented at 44 production sites worldwide. LANXESS is a globally operating chemical manufacturer with a portfolio ranging from basic and specialty to fine chemicals and polymers. The strength of LANXESS lies in its chemicals – in their development, their production and their sales.

A fully owned subsidiary of LANXESS Germany, LANXESS India is a leading supplier of Performance Chemicals, Performance Polymers and Advanced Intermediates. Operating from its head office in Thane, Mumbai the core business of LANXESS India is the development, manufacture and sale of specialty chemicals, plastics, rubber and intermediates. LANXESS India has its sales offices in Thane, Delhi, Kolkata and Chennai.

LANXESS India manufactures leather chemicals, specialty rubber and material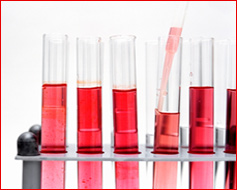 protection products at its factory in Madurai. A world scale state-of-the-art Ion exchange resins plant that caters to the domestic and global market will be the second plant of LANXESS in India. This plant will be commissioned by the first quarter of 2010. LANXESS India has an application laboratory for Rubber Chemicals in Thane and one for Leather Chemicals in Madurai.

In all its locations LANXESS adheres to strict health, safety and environment norms. Its factories are safe mission locations that take pride in preserving their natural resources.


LANXESS manufactures thousands of products for customers all over the world, from sulfuric acid to pharmaceutical active ingredients, from ion exchange resins for large industrial power plants to ion exchange resins for water filters at home, from plastics and plastics technologies for industry, home and leisure to synthetic rubber for tires, and much more besides. 13 business units are represented in India.
Performance Polymer The Performance Rubber segment combines all the Group's activities in synthetic rubber production. Here LANXESS offers a broad portfolio of innovative products, many of which are international leaders.
• Butyl Rubber The Butyl Rubber business unit is a global supplier of butyl rubber, which is the only rubber available today that is impermeable to air. Main applications are found in the tire industry, which uses around 70 percent of global butyl rubber production. Modern car tires, for example, would be inconceivable without butyl rubber.
• Performance Butadiene Rubber The Performance Butadiene Rubber business unit is a global manufacturer of performance Butadiene (PBR) and solution styrene-performance Butadiene (SSBR) rubber. The majority of the total global production is used in tire compounds, and in plastic modification (HIPS). LANXESS offers ideal solutions to its customers in both markets.
• Technical Rubber Products The Technical Rubber Products business unit is a global supplier of synthetic rubber for the rubber processing industry. Although primarily supplying the automotive industry, applications can also be found in the shoe industry, construction industry, machine and industrial plant building, oil exploration and manufacture of aircraft, electronics and domestic appliances.
• Semi-Crystalline Products The Semi-Crystalline Products business unit's portfolio covers polyamides and polyesters, and owes its market importance to its know-how in the field of compounding and to its product and applications development. The most important customer segment is the automotive industry, with the electrical and electronics industry and the chemical and packaging industries also playing key roles.

Advances Intermediates The operations that LANXESS combines in the Chemical Intermediates segment makes it one of the world's leading suppliers of basic chemicals, fine chemicals and inorganic pigments.
• Basic Chemicals The Basic Chemicals business unit is one of the world's key suppliers of high-quality industrial chemicals. In its broad product portfolio, aromatic compounds such as chlorobenzenes, chlorotoluenes, cresols, nitroluenes, and their derivatives play a dominant role. Strong positions are also held with amines, amino alcohols, benzyl products, hydrofluoric acid and sulfuric acid, fluorine compounds, oxidation products such as phthalic anhydride, and polyols such as trimethylol propane.
• Saltigo Saltigo GmbH is the wholly-owned custom manufacturing company of LANXESS group.
Saltigo offers services to customers in the pharmaceutical, agrochemicals and specialty chemicals industries, ranging from route scouting in the beginning, synthesis of quantities for development support through to process development, scale-up, pilotation and finally large-scale production.

• Performance Chemicals The Performance Chemicals segment embraces the Group's application-oriented specialty chemicals operations.
• Functional Chemicals The Functional Chemicals business unit supplies customers in a variety of industries. In addition to supplying phosphorous chemicals that function as flame retardants, plasticizers, water treatment and intermediates in chemical synthesis, the business unit provides specialty chemicals including hydrazine hydrate, AGB, and emulsifiers. The product portfolio furthermore includes a line of high-quality plastic additives and a broad range of organic pigments, dyestuffs and pigment dispersions.
• Material Protection Products The Material Protection Products business unit offers a broad range of antimicrobial active ingredients and preservatives to its customers in the wood preservation, surface coatings and construction industries, and in the hygiene, cosmetics and food sectors. In addition to these high-quality products, this business unit provides objective and effective advice, registration management, and research & development.
• Leather The Leather business unit is a global single-source supplier offering a complete portfolio of all necessary products for leather production to its customers in the shoe, automotive and furniture industries, including inorganic and synthetic tanning materials, preservatives, fatliquoring agents, dyes, tanning auxiliaries and finishing agents.
• Ion Exchange Resins The Ion Exchange Resins business unit is a global supplier of ion exchange resins, absorbers and functional polymers for the treatment of water and other liquids in many different segments. Servicing a broad variety of industries, applications of ion exchange resins produced by LANXESS for example include the production of process water, the production of ultra-pure water for micro-electronics, or the decolorizing of sugar solutions in the food industries.
• Rhein Chemie Rhein Chemie Rheinau GmbH with its subsidiaries in Japan , China and the USA is a w

holly-owned subsidiary of LANXESS, offering around 4,000 tailor-made ingredients and specialty chemicals for the rubber, lubricant, polymer and polyurethane industries. Rhein Chemie's products are being used, for example, in sealing profiles, heavy-duty transparent polyurethane lamp components for the illumination of public rooms, high-performance lubricants for industrial metalworking, and high-grade car tires.
• Rubber Chemicals The Rubber Chemicals business unit is a globally operating manufacturer of rubber chemicals. It offers its customers a broad range of high-grade products generally needed in rubber production to facilitate compounding and make the processing of elastomers, blends or their rubber compounds easier, create specific properties in the elastomers or finished rubber or latex products, or protect an end-product from aging or decomposition under service conditions. In addition, rubber chemicals are used in other areas such as the cosmetics and pharmaceuticals industry, in mining, material protection and fuel and oil applications.
• Inorganic Pigments The Inorganic Pigments business unit is a manufacturer of inorganic pigments with global operations that is the market leader in this field. The high-quality and environmental-friendly pigments from LAN

XESS are used as colorants for concrete, roof tiles, coatings, plastics and paper, as well as special applications such as toners.
Contact Us
Lanxess India Private Limited

Mr. Harshal Makasare

Kolshet Road, Thane- 400 607 Maharashtra, India

+91 - 22 - 2172 9706 / 2172 9200/ 9833569446
+91 - 22 - 2545 5071
harshal.makasare@lanxess.com
http://www.lanxess.in