Company Profile
Since the 1980s, REGENT is a leading manufacturer in India of plastic container and closures for a number of industries such as:
| | |
| --- | --- |
| | Automotive |
| | Baby Care |
| | Cosmetics |
| | FMCG |
| | Laboratory ware |
| | Pesticides and Pharmaceuticals |
We manufacture Stock Containers, Plastic Caps, Closures, Custom Injection Moulded Items, Baby Feeding Bottles, Promotional Gift Items.

Product & Services
Custom Blow Moulded Bottles and Containers Capacity: From 4 oz./100ml. to 670 oz./20 litres. Plastic Used: Barex, HDPE, PC, PE, PET, PETG, PP


Stock Containers to pack Shampoo, Oil, Talc / Powder, Creams, Cosmetics
Caps, Closures such as Child Resistant, Flip Top, Pull n Push & Tamper Evident Caps
Custom Injection Moulded Items
Baby Feeding Bottles
Promotional Gift Items such as Sports Bottles, Tiffin Boxes for Kids

Further, our team has an adequate experience to understand the dynamics of the industry and thus design products that are attractive.

Infrastructure
REGENT and associates are the first Indian Company to manufacture polycarbonate bottles using Injection Blow Moulding Technology on Nissei – Japan machines in early 1980s which was followed with a Jomar Injection Blow Moulding Machine in the mid 1980s. Today, the Company has the following technologies commissioned at its plants in Umbergaon and Daman in India: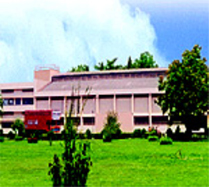 | | |
| --- | --- |
| | Extrusion Blow Moulding with Bekum, Kautex Machinery |
| | Injection Blow Moulding on Nissei Machinery |
| | Injection Moulding on Electronica and Windsor Machinery |
| | Pad & Screen Printing on MIPAK (Group Co.) Machinery |
| | Ultrasound Welding on IMECO Machinery |
| | Tool & Die Making Room with CAD/ CAM Support |

Quality
Our Plants are ISO 9001:200 Certified by QMI and ANAB Accredited
The Bureau of Indian Standards has awarded our Sister Company a License to affix the ISI Safety Mark on Plastic Feeding Bottles. Our Feeding Bottles also comply to European & British Safety Standards.
Our Motto
BEST PRODUCT + BEST PRICING +BEST DELIVERY = TOTAL CUSTOMER SATISFACTION
Why Us?
| | |
| --- | --- |
| | Product innovation and developments to satisfy the necessary demands of the customers for Stock Containers, Caps, Closures, Custom Injection Moulded Items, Baby Feeding Bottles, Promotional Gift Items |
| | Customized product packaging for larger orders to establish competitive advantage for our customers over their competitors. |
| | Achieving a standard of excellence with higher quality, greater levels of services at the lowest prices. |
| | Reduced lead times through advanced manufacturing techniques and equipment. |