Semiautomatic PET Blow Moulding Machine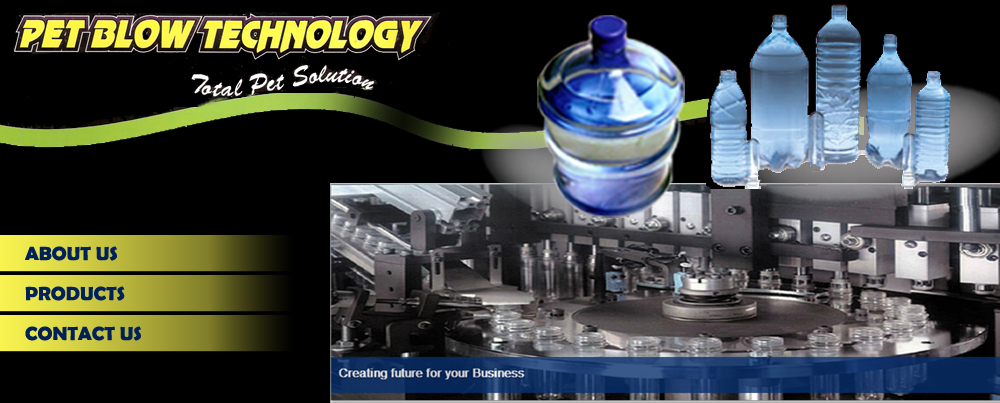 With numbers of satisfied customers all over the India, we proudly offer PRE-SALE, MID-SALE and POST-SALE service to our valued customers everywhere.
Quickly response service ensures the technician arrive s the achievable spot within 24 Hours. We are developing service centres with a well experienced service team all over India to ensure quick response to our customers.
Providing best quality of machines in India, with all expecting features. Delivery of machines on fixed times.
Semiautomatic
Silent Features
Higher Production Rate
Hydraulic locking with double pump for more clamping force
Facilities of single conveyor with two blow unit
Low power consumption due to hydraulic locking
Two machine can run with single high pressure air compressor of 20 HP
Machine controlled with PLC
Preform individual rotates with DC Motor controlled by DC driver
Heavy body structure with small body size
Battery backup system (Preform Rejection controlled in case of power failure)
The Machine has facility to blow 5 ltr jar in single cavity & upto 2 ltr bottle in 2 cavity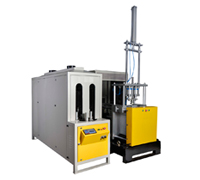 SPBM-20ltr
production
100 jar per hour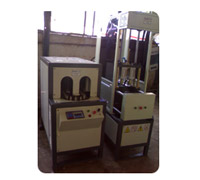 SPBM-2C
900 bottle per hour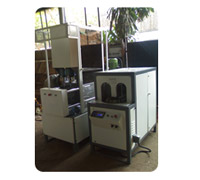 SPBM-06
350 jar per hour
Automatic
Silent Features
Apart from all the facilities of semiautomatic machine automatic machine can perform very faster and smoother with its facilities
Machine has facilities of auto loading of perform and auto ejection of bottle
The machinbe has facility to produces single cavity 5kg jar with auto ejection
Easy Accessability to

Accessories

Moulds change over
Stretching System
Near Calibration
Bottle Take Out
All Values
Auto Lubrication
Auto Loading

High Pressure Compressor
Chiller
Air Dryer
Auto Loader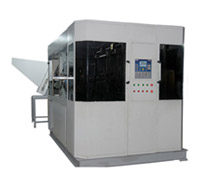 APBM-05 for jar prodction 1100 jar per hour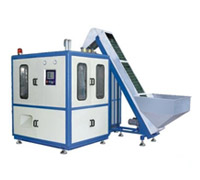 APBM-2C production
2000 bottle per hour
4C 4000 bottle per hour