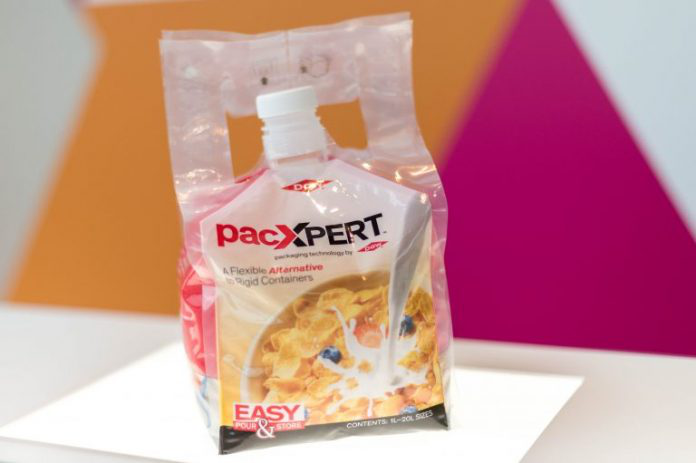 Russian flexible packaging converter and manufacturer Interpolychem has taken on a licence to use Dow's PacXpert packaging technology.
PacXpert is promoted by Dow as a durable, lightweight and cost-effective way of helping companies transition from larger traditional rigid containers to flexible packaging.
The packaging is described as having a fitment closure and integrated ergonomic dual handles, enabling precision pouring with no glugging, easy reclosing and convenient carrying.
Since its launch, Dow's PacXpert has been used to create more than 100 flexible packs on shelves across a variety of packaging applications, including automotive fluids, paint, and food and household products like cereals, juices, shower gels and laundry detergents.