Indian Plastics Institute (IPI) Mumbai Chapter conducts One year part-time Diploma (DIPI) & Certificate course in Plastics Technology at UICT, Matunga (Mumbai) between 6.30 p.m. to 8.30 p.m. (Monday to Friday). The course is scheduled to commence from August 2009. Syllabus and Prospectus with Application Forms are available at IPI Office, Andheri (E), Mumbai, on payment of Rs.250/-. The same can also be downloaded from our website
www.ipiindia.com.
The last date for receiving applications is 10th July, 2009. Minimum requirements for the course are as under: -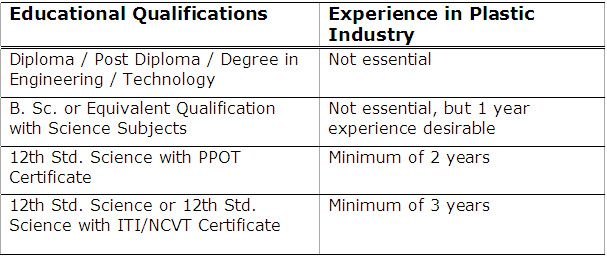 Those who do not have prescribed qualifications can enroll as refresher candidates. Certificates will be awarded on successful completion of the course. For further details, contact Mr. K. V. Subramanian/ Mr. Sandeep Shinde, Tel: 022 - 6695 0347/ 022 - 66962601 or visit
www.ipiindia.com.
(Press Release)